Products
Steel sheet piling has established itself in many application areas. Its high economic efficiency and excellent material properties guarantee reliable solutions.
The properties of steel material are decisive in the use of steel sheet piling as a prefabricated element. Various structural solutions result, in addition to a wide range of application areas.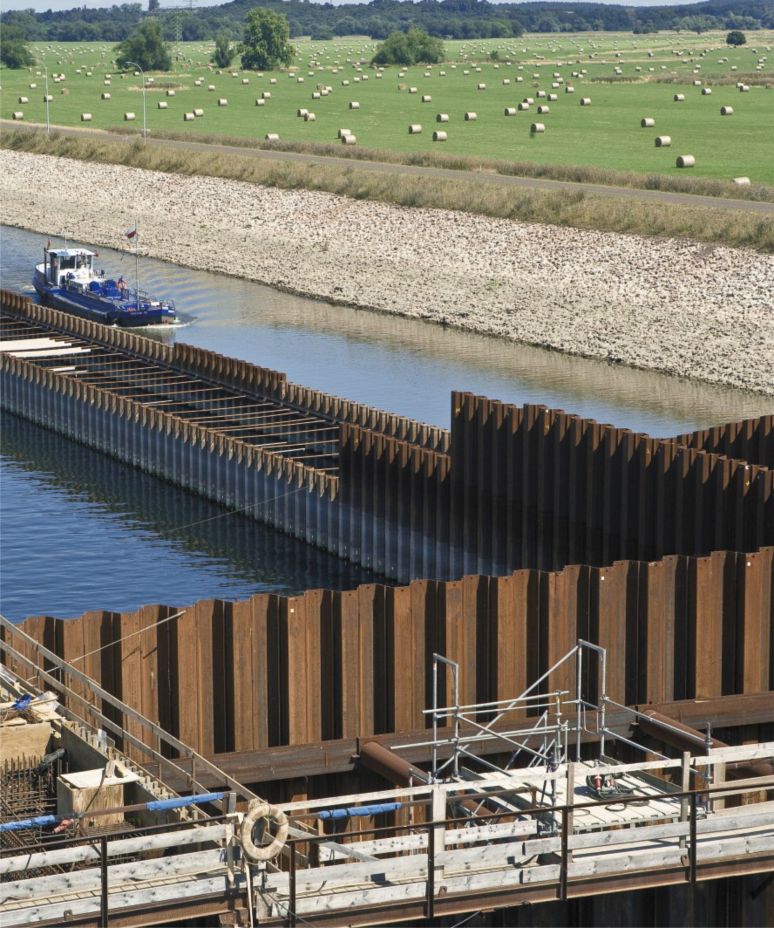 Advantages of steel sheet piling
saves soil excavation and therefore disposal
shortens construction time through the use of space-saving sheet pile elements ready to installation
requires little space during construction
increases safety and provides immediate load-bearing capacity
construction is independent of weather influences
simplifies the testability of the material and system properties (even during usage phase)
guaranties recyclable building materials
Sheet piling must meet exacting requirements
it needs to be highly durable as a retaining wall since loads have been to be transferred vertically and horizontally
as an enclosure wall, it has to be guarantee complete seal tightness in any soil composition, and also has to meet the highest in environmental requirements especially when used to encapsulate contaminants in disposal sites
Solutions for all requirements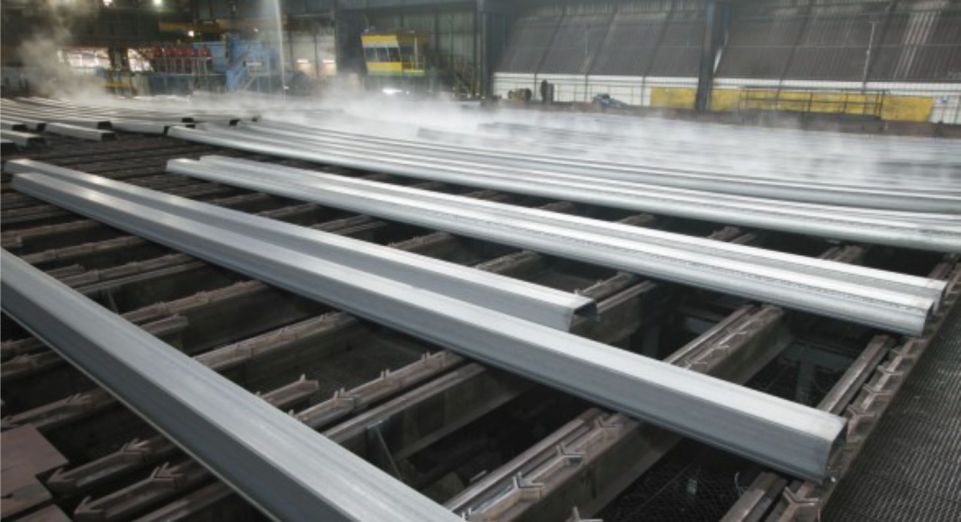 Constructions of transport routes
(road and rail)
support walls
noise protection walls
bridge abutments
ramps
sunken roads/ groundwater retention
tunnels
Civil engineering
site excavations
foundations
trench sheeting
underground car parks
house building
Water engineering
Ports
quay walls
dock constructions
dolphins
ro-ro facilities
Waterways
waterway supports
retaining walls
securing embankments
berth facilities
scour protection
Water engineering structures
locks
weirs
bridge abutments
culverts
safety gates
flood protection walls
pier foundations
inlets and outlet
Environment protection
Landfills, contaminated sites and enclosures
vertical-sealed enclosure walls
excavations for soil replacement
tank enclosures
refuse tipping ramps
Noise abatement
Water protection
pumping stations
sewage works
storm water overflow basins
storm water retention basins
securing embankments

Catalogs and Brochures
Product range sheet pile sections
SIA Piles & Machinery can offer whole range of products, which are needed for all applications.