Walings
Walings transfer the forces from the sheet pile wall to the anchors and also stiffen and align the wall. Generally, walings are provided in the form of tension members on the inside of the main wall, but not anchor walls they are generally provided in the form of compression members at the rear of the wall.
EAU 2004 recommends providing sturdy walings with generous dimensions, and heavy walings made from S 235 material are to be preferred to lighter versions made from grade S 355.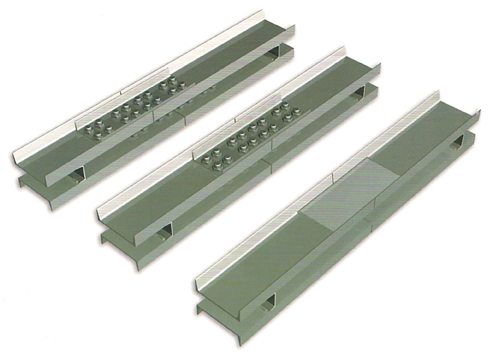 Owing to the risk of corrosion, structural weld seams must be at least 2mm thicker than as required by the structural calculations.
The recommendation is to design the walings for the permissible anchor force of the anchor selected. Besides the horizontal loads due to anchor tension, line pull and forces due imposed loads, walings must also carry vertical loads caused by vertical anchor component, soil surcharges and self-weigth. Horizontal longitudinal forces along the axis of the sheet pile wall, e.g. due to the line pull, can also occur.