ASF-ANKER Schmoll
ASF-ANKER ANTON SCHMOLL GMBH has been an established and well-known manufacturer of connecting elements (anchors) for all conceivable construction applications for more than 90 years.
Company is and remains an innovative company which always approaches the very diverse requirements of its customers with interest and inquisitiveness. So if you do not find a product from ASF product range that meets your needs exactly, you are either looking for a rare product or one that ASF can develop for you according to your specification.
Modern anchorages employ leading-edge technologies that are frequently inconspicuous, but always present- a fact revealed by the spectrum of potential applications. The connecting elements factory produce are used time and time again for plants, in structural and civil engineering, for structural steelwork and hydraulic engineering.
Technology overview
The materials factory use are in the main S 355 J2+N, 42 CrMo 4, 34 CrNiMo 6, 1.4301, 1.4401, and 1.4404. That means ASF can essentially cover grades 4.6, 5.6, 8.8, 10.9, 12.9, A2 and A4. Reinforcing steel BST 500S, fine-grain structural steel ASF 500, creep-resistant steel 21 CrMoV57 and their own steel ASF 600 round of the range.
Generous stocks of the above materials in lengths up to 20m result on short delivery times. The maximum individual length that can be supplied is 27m. Forged parts from M8 to M150 or 3/8 to 6 inch represent no problems for factory forging shop. Furthermore, ASF are able to fabricate anchors and tie rods (also with upset threaded sections) in any length up to a maximum diameter of M150 or 6 inch with rolled threads.
ASF engineering department will be delighted to advise you at any time on this far more economic alternative to round steel tie roads with machined threads. It's a right choice every time. The efficiency is amazing. Machined threads are available up to diameter of M180. And of course all conceivable drilling, milling, turning and welding options are possible.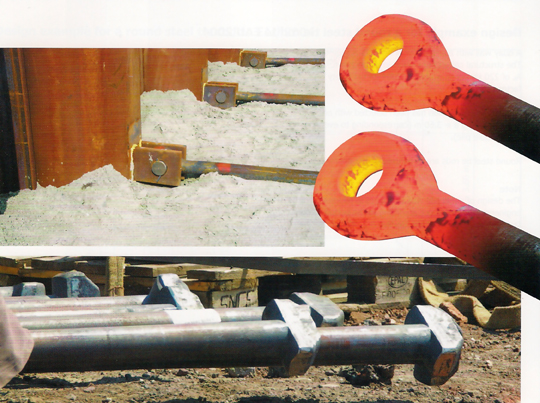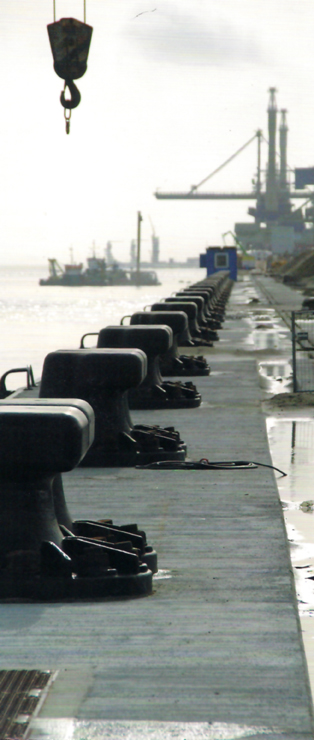 Additional information in factory homepage :